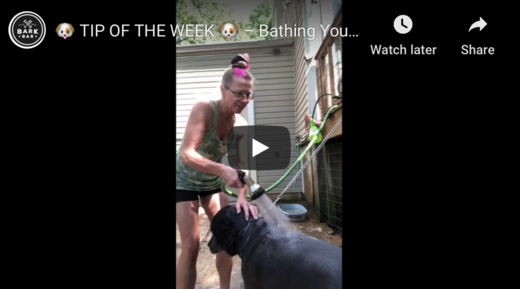 ? TIP OF THE WEEK ? – Bathing Your Dog
? TIP OF THE WEEK ?
Bark Bar's partnered with Tracy at Dogsamust Dog Training & Boarding in Little Rock, Arkansas to provide dog training sessions for Bark Bar University. In addition to the classes, she's providing these quick tips to help you!
In this week's tip, she shows how to give you dog a clean, soft coat. Did you know that Dawn dish soap is gentle on dogs, and can kill fleas and ticks? Very soft and fluffy results that can last for weeks!
Share this post