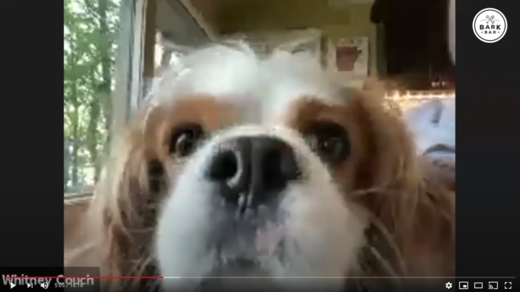 Bark Bar's Inaugural Virtual Yappy Hour
The Bark Bar pack is coming up with creative ways to keep howlin' through the COVID-19 crisis. Our virtual yappy hours give our a community a way to connect and play a fun game! Every Saturday at 5 p.m., we tune in to a Zoom where we go around and introduce ourselves and our doggo. We then play a fun game with a raffle to win a prize!
Our first Virtual Yappy Hour took place on April 10, 2020 and its theme was "Meet & Greet." Our raffle winner was Megan B. She won a Barkansas! Bark Bar insulated tumbler. Sign up for future Virtual Yappy Hours here!
Watch our highlight reel now!
Share this post